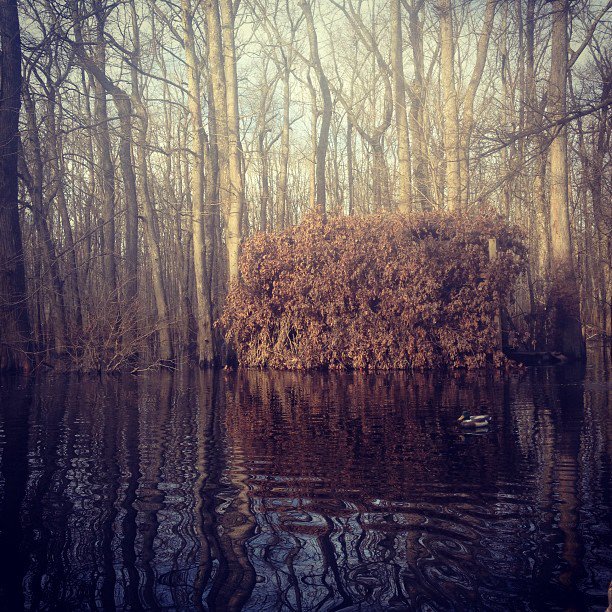 Hunting Davy Crockett Hunting Club was a rite of passage for me. My great uncle, Herman Dortch, was a guide there and is where my dad learned how to be a waterfowler. Our friend and club member, Garth Fort, invited us to go on a memorable January day in 2013, and as luck would have it, we got to hunt blind 5 that. Blind 5 was Herman's and my dad's favorite spot. The stories I've heard of that spot amaze me, and it was an electrifying experience for me to hunt that same timber hole. Featured in the images below is Herman's A5 shotgun he used.
The roots run deep here in West Tennessee, and the history of Davy Crockett Hunting Club is admired and appreciated by many throughout the sport of waterfowling. Established in 1947, this club is still one of the most prestigious clubs, especially for our region.
Scott Williams, Discovery Park of America CEO, is finishing a book on Davy Crockett's relationship with West Tennessee. He will be including some information about Davy Crockett Hunting Club. Looking forward to reading it!
The images below are from our hunt at Blind 5.
Image 1: Blind #5
Image 2: My dad, Lee Dortch, and I in front of the plucking shed.
Image 3: Myself with the ducks we killed and Herman's A5
Image 4: Hunting the far right end of blind #5