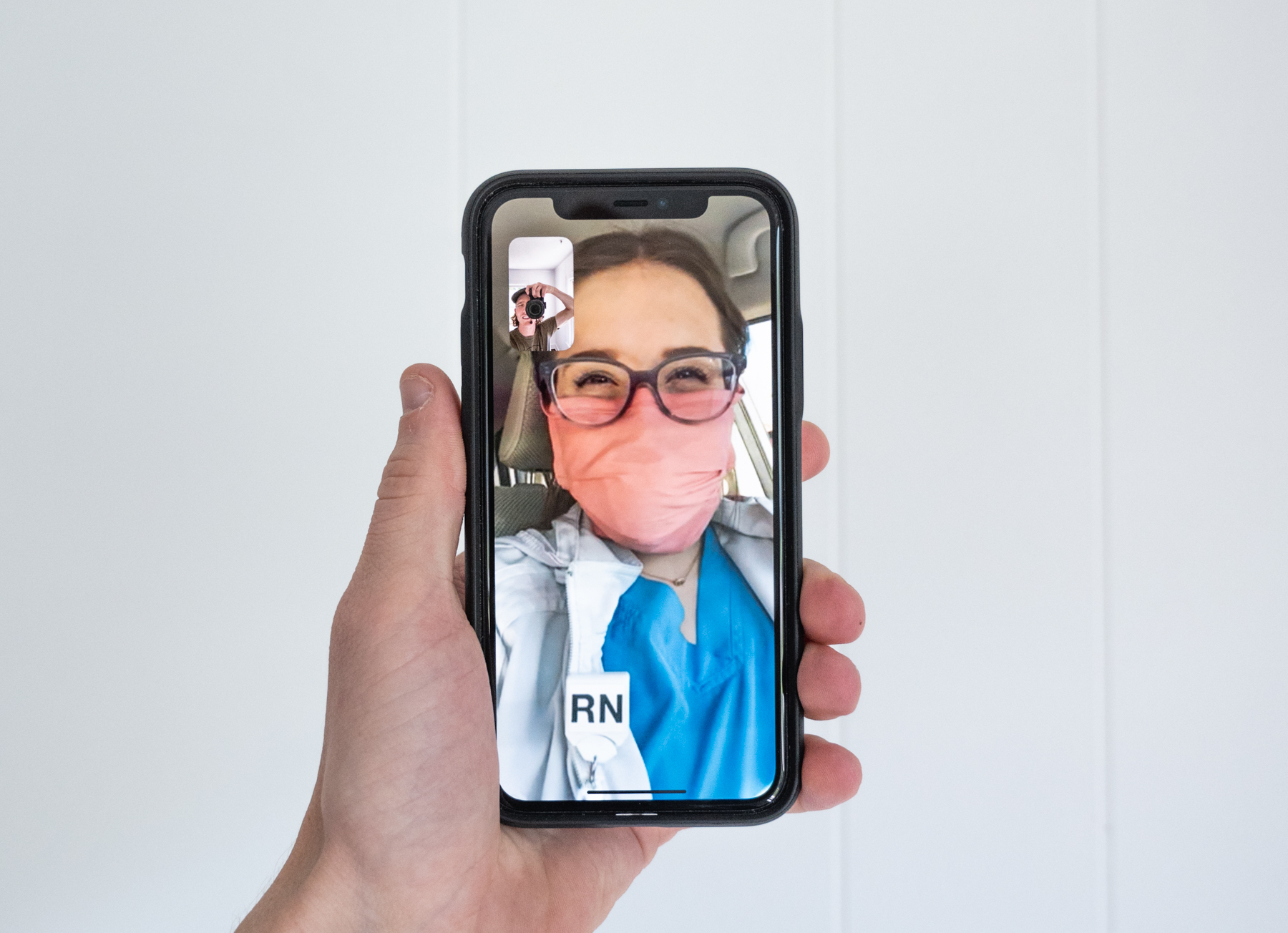 There is beauty behind the mask.
That is what I have been telling my wife, Heather Dortch. She is a Registered Nurse (RN) that has worked at Jackson-Madison County General Hospital and just recently began at UT Medical in the same space with our move to Knoxville, Tennessee. They are required to wear masks at all times on the hospital campus. That is also why I took this photo. To communicate that things are not always as they seem, and there is always beauty behind whatever obstacle is in our lives. I also took this photo because my wife is absolutely a queen of beauty, and even with a mask on, I know what is behind it.
These times are hard professionally and personally because of COVID-19, and everyone has obstacles to navigate because of our current state and circumstances. Times like this are nothing you can fully prepare for, but everyone must learn how to navigate. We can't change our circumstances, but we can choose our attitude.
We may have to wear masks over our faces in these times, but we don't have to wear mask over our hearts, over the reality of where we are at during these times. As someone I admire greatly, Miles Adcox, once said, "It's okay to not be okay." Wearing a face mask is protection against COVID-19, but wearing a mask on our hearts only creates more tension and more insecurity because there is beauty behind the mask. We as humans can't always see what is behind the mask, but Jesus always can and always has. When we are weary and burdened, he gives rest that no one else can and nothing else can. Not just for this life, but for eternity. If you want to know the beauty behind the mask, the best thing to do is be in relationship with the one who created it. Who created you.
God reminds me that through the Holy Spirit so many times. I spend so much time behind a digital screen as a keyboard cowboy for marketing and creative work that I have to remind myself that their is beauty on the other side of the screen. That my worth is not found on who I seem to be on the digital frontier, but from the one who created me.
"I lift my eyes to the mountains – where does my help come from? My help comes from the Lord, the maker of heaven and earth." Psalm 121:1-2
Every day is a great day to maximize potential, and capitalize on opportunity.
– SD